SERF Campaign 2018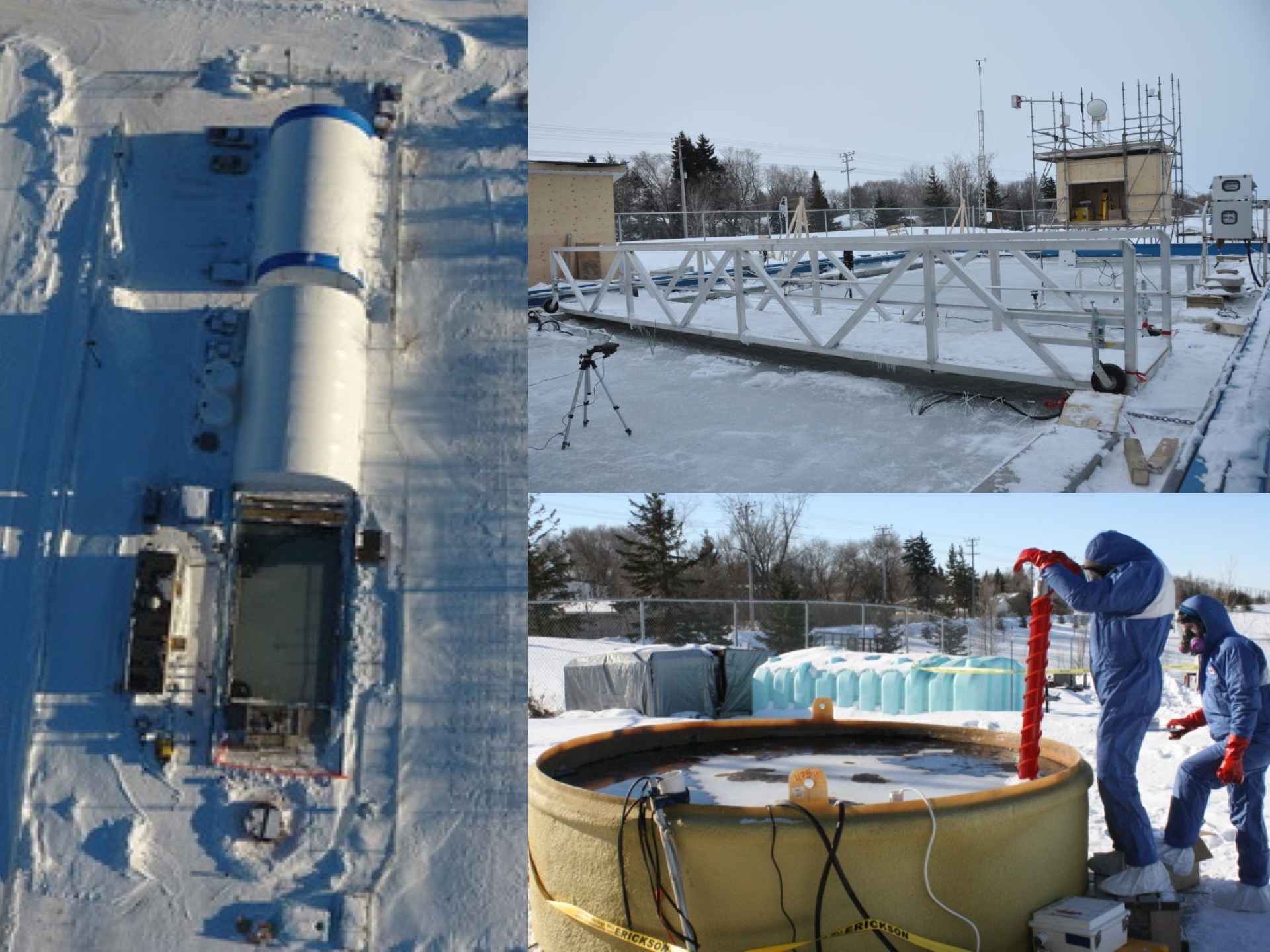 The Sea-ice Environmental Research Facility (SERF) is the first experimental sea-ice facility in Canada. Located on the campus of the University of Manitoba, the main feature of the SERF facility is an outdoor seawater pool (60 feet long, 30 feet wide and 8 feet deep). It is equipped with a movable roof to control snow cover and ice growth, and various sensors and instruments to allow real-time monitoring. Along with the main pool, the facility has two oil research tubs. The 2018 campaign at the Sea-ice Environmental Research Facility (SERF), University of Manitoba (Winnipeg, Canada), will start in mid-December 2017 and end in March, 2018.
The following three major experiments will be carried out:
Remote Sensing of Thermodynamic and Geophysical Processes in Experimental Sea Ice (D. Barber, D. Isleifson, and J. Ehn)
Microplastics in Sea Ice (F. Wang and N. Geilfus)
GENICE:  Microbial Genomics for Oil Spill Preparedness In Canada's Arctic Marine Environment (G. Stern, D. Barber, C. Hubert, D. Isleifson, and F. Wang)
For collaborative opportunities at SERF, please contact Dr. Fei Wang, SERF Chief Scientist.